mmm Summer is coming, the mood is very playful now, let's have fun together?
❤️ WE can go in private ❤️We Can Go To An Exclusive Show ❤️mmm and of course See my tips menu
Join my Fan Club for great privileges
This week I am seven days a week, waiting for you❤️
About Me
Hi Guys, I'm Moni and I'm 18 years old .. My weight 43 Height 1.60 I am a nice girl who really wants to make friends with you Why am I here? I do not have enough male attention, I lack a strong, honest man, so I decided that I could find him here) I think there are many of you here ?? I really love beautiful images, that is, a beautiful show, tell me what show would you like to see? Guys, let's just have fun here, and you and I will be pleased.This) If you are interested in something, you can just ask. Regards Your Moni
Guys Help me open my Fan Club, I need 1000 subscribers) I will delight you with photos, and you will become my spy))
As I love peonies, peony fully characterizes me as a gentle girl. Do you want to make me a nice present? give me a bouquet of peony 1111Tk
Now you can order a video or photo album from me according to your personal plot, time, motive and staging. (Clothing, Accessories) ***************************************************** PHOTO ALBUMS *With clothes* 3-5 photos -25 Tok 6-10 photos -35 Tok 11-20 photos -45 Tok *Naked completely. (boobs.pussy . ass) 3-5 photos - 55 Tok 6-10 photos - 85Tok 11-20 photos- 115Tok ***VIdeo**** *With clothes* 30-60 sac -25 Tok 1-3 min - 45 Tok 4-7 min -55 Tok * Strip. without clothes .naked * 30-60 sac -85 Tok 1-3 min - 111 Tok 4-7 min 222 Tok
Do you want to make me happy? Join my room when I'm online and let's have fun together ..
Any UNAUTHORIZED use of my profile, video, pictures or audio in any form or in a forum now or in the future is NOT permissible without my expressed written consent. Any act to promote or gain profit in any manner (either monetarily or socially) from the use of my profile, video, pictures or audio in any form my profile is a violation of my privacy and subject to legal action. BY WATCHING THIS: You acknowledge and agree that you shall not post, upload, publish, transmit or make available in any way content of this page including images and recording streamed live video available for download. This is intended as, and presented as a one time, live, one view presentation only. Penalties of Copy
Facts about me
1. I have a sweet tooth (tell me, can't you see it from my figure?) 2. I like tea (fruit) 3. I only like to wear thongs 4. I don't wear a bra 5. I lost my virginity a month ago. 6.I love brutal men (but only Gentle ones) ho ho
My room rules are simple
⛔️ Staring it's rude, say "hi"! ⛔️ Don't tell me what to do. ⛔️ Don't insult me, unless it's part of your fantasy, and if so:do it in tipnotes or privat show. P.S: you better fuck me good for that! ⛔️ No demands. ⛔️ BE NICE to me, that is very important ⛔️ Don't insult my members! ⛔️ NO SKYPE ⛔️ If you have a request, check my TIP MENIU ⛔️ Don't ask for meetings! ⛔️ I don't do dirty show (pee, poo, etc...) ⛔️ Make me happy and I will make you the happiest!
Only for Fan Club subscribers

Only for Fan Club subscribers

Only for Fan Club subscribers
Videos
Only for Registered Users
00:05
Only for Fan Club subscribers
00:16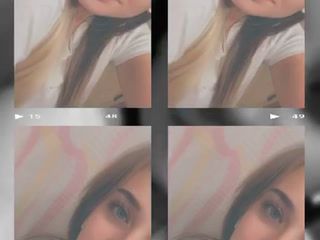 00:10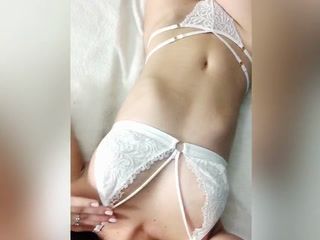 00:09
Only for Fan Club subscribers
00:11