Cam Chaters App
Smoother mobile experience
About me
Soliel | So-Lay: Sun // Soleil is hotter than the Sun! Hey Everyone! Thank You for joining me here! I started camming when we got stuck inside (Girl's Gotta Play!), and I have really been enjoying my time with YOU!! Together, We Will Have The Most Fun!! I LOVE interacting with You, so please, be polite, and don't be shy! I am The Girl Next Door! Let's share Hot, Sexy, Wild Adventures. My goal is to be Your Sunshine, and You mine!! Let's GetSoLeil'd <3
~Mercury~ someoneUshouldknow ~10000 ~Venus~ jimmyjimi ~ 3500 ~Earth~ hangten333 ~ 3401 ~Mars~ asslesschaps203 ~ 3333 ~Jupiter~ Clear Reply ~ 3000 ~Saturn~ kc9235 ~ 2500 ~Uranus~ dannyshredder ~ 2000 HappyKingHappy ~ 2000 ~Pluto~ dc_510_ ~ 1500 s7s77 ~ 1500
I love horses, being active, and enjoying the Great Outdoors! I enjoy music (tell me Your favorite song!), movies, and podcasts. I also love to spend time in the kitchen! Baking cookies is one of my favorite things, maybe I can make some for you?
NOW TAKING ORDERS THE FIRST 5 DAYS OF EVERY MONTH!!! Do YOU Want Something Sweet, Made With Love By ME?! Things I can make for YOU: Cookies, Brownies, Spiced Nut Mix, Puppy Chow, Cake Pop Bites, Chocolate Covered [Oreos, Pretzels, Nuts]. If You are looking for something that You don't see listed, shoot me a message! Prices vary, ask Me for more info!
Snapchat - 299tks WhatsApp - 2,999tks Free Telegram Channel - https://t.me/joinchat/AAAAAEhWp6xdSfDmG-O8ZA
Schedule is approximate and subject to change!! All times are CST. Monday- 8p - 2a Tuesday- 9p - 2a Wednesday- 12p - 4p || 10p - 1a Thursday- 11a - 4p || 10p - 1a Friday- 9p - 1a Saturday- 7p - 2a Sunday 9p - 1a
Imagine Your Own Soleil Custom Video
DRIVE ME CRAZY!!!
Earthquakes Are My Favorite!
☀The Sun And Her Planets☀ All Time Top Tippers!
Spin The Wheel!
Room Rules! [Don't be THAT Guy] 1. Be a gentleman, I want everyone to enjoy their time in my room! 2. All members (Gold, Green, or Grey) are to be polite to other members of my room, and to me. Nothing less will be tolerated, you Will Be Muted. 3. No requests or demands are to be made without tipping appropriately. 4. Dirty talk in tip notes please (visible to model only!) OR via Private Message. 5. Do not promote other models- you will be banned instantly. 6. No Anal 7. No C2C 8. Private Shows are either scheduled ahead of time, or at the beginning and end of the show.
Only for Fan Club subscribers
Videos
04:25
Only for Fan Club subscribers
11:52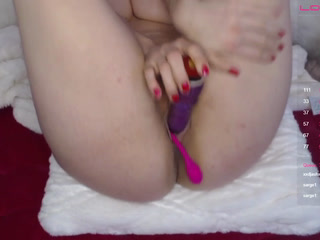 10:44
Only for Fan Club subscribers
01:11